SNOW MASTER
/ W651
ULTIMATE GRIP AND BRAKE PERFORMANCE IN HARSH WINTER CONDITIONS
Winter
DOES IT FIT YOUR CAR?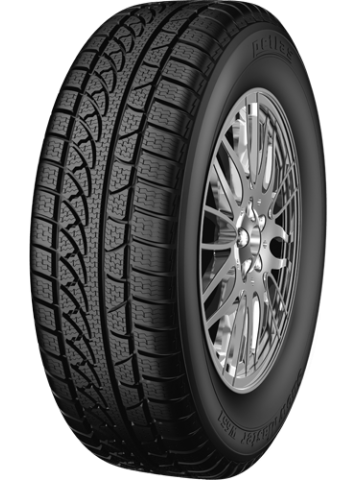 EU LABEL
Avarage values from all sizes, on this specific Model
OVERVIEW
M+S
The ideal winter tire for passenger cars. This tire maximizes your vehicle performance on snowy and icy surfaces. Provides confdent stopping power and reliable handling during driving.
more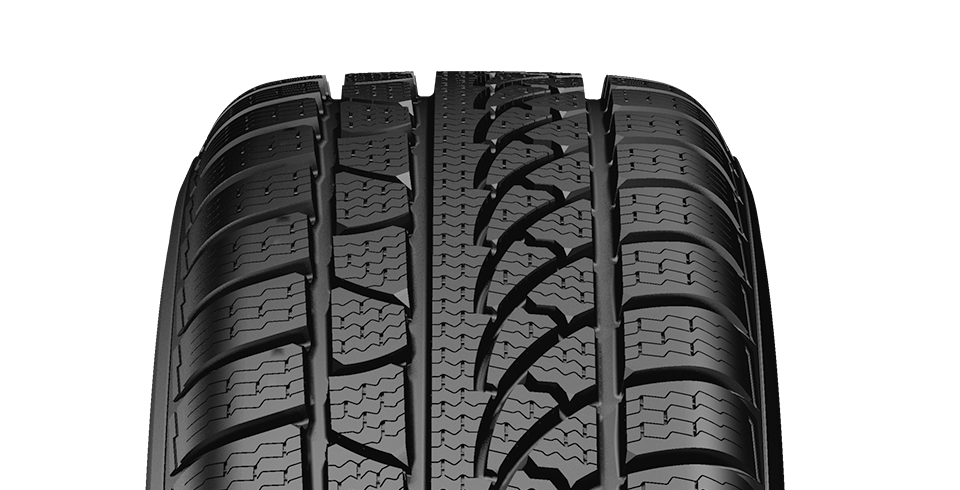 TECHNOLOGY & BENEFITS
FST

Fine Silica Technology

Benefits

Full silica tread compound remains flexible even at very low temperatures and ensures superb braking and handling on snow and ice.

HIGH TECH UNDERTREAD CONSTRUCTION

Jointless "0" degree spiral nylon cover and wide steel belts

Benefits

It improves uniformity for smoother ride, durability and tread wear.

JOINTLESS MONO STRAND BEAD WIRE AND HARD BEAD FILLER

Strengthens the link between tire and rim for a more precise driving experience.

Benefits

Improve lateral stability in high speed cornering and uniformity for smoother ride.
ALL SIZES
SNOW MASTER / W651
TIRE SIZE
LOAD INDEX
SPEED SYMBOL
LOAD CAPACITY (kg)
SPEED LIMIT (km/h)
INFLATING PRESSURE (psi)
RIM
INFLATED DIMENSIONS
EU LABEL
RECOM. (INCHES)
PERMITTED (INCHES)
Section Width Min-Max
OUTER DIAMETER (MM)
185/55R14
80
H
450
210
36
6J
5J, 5½J, 6½J
192
564
LABEL
185/55R15
82
H
475
210
36
6J
5J, 5½J, 6½J
191
592
LABEL
185/55R16RF
87
H
545
210
42
6J
5J, 5½J, 6½J
192
615
LABEL
185/60R14
82
H
475
210
36
5½J
5J, 6J, 6½J
189
581
LABEL
185/60R15
84
H
500
210
36
5½J
5J, 6J, 6½J
189
608
LABEL
185/65R15
88
H
560
210
36
5½J
5J, 6J, 6½J
190
627
LABEL
185/65R15RF
92
H
630
210
42
5½J
5J, 6J, 6½J
190
627
LABEL
195/45R16RF
84
H
500
210
42
6½J
6J, 7J, 7½J
195
586
LABEL
195/50R15
82
H
475
210
36
6J
5½J, 6½J, 7J
196
583
LABEL
195/50R16
84
H
500
210
36
6J
5½J, 6½J, 7J
196
608
LABEL
195/55R15
85
H
515
210
36
6J
5½J, 6½J, 7J
195
604
LABEL
195/55R16
87
H
545
210
36
6J
5½J, 6½J, 7J
196
629
LABEL
195/60R14
86
H
530
210
36
6J
5½J, 6½J, 7J
201
592
LABEL
195/60R15
88
H
560
210
36
6J
5½J, 6½J, 7J
198
622
LABEL
195/65R15
91
H
615
210
36
6J
5½J, 6½J, 7J
201
640
LABEL
195/65R15RF
95
H
690
210
42
6J
5½J, 6½J, 7J
201
640
LABEL
205/45R16RF
87
H
545
210
42
7J
6½J, 7½J
203
595
LABEL
205/45R17RF
88
H
560
210
42
7J
6½J, 7½J
206
619
LABEL
205/50R15
86
H
530
210
36
6½J
5½J, 6J, 7J, 7½J
210
590
LABEL
205/50R16
87
H
545
210
36
6½J
5½J, 6J, 7J, 7½J
214
612
LABEL
205/50R16RF
91
H
615
210
42
6½J
5½J, 6J, 7J, 7½J
209
614
LABEL
205/50R17RF
93
V
650
240
42
6½J
5½J, 6J, 7J, 7½J
214
638
LABEL
205/55R15
88
V
560
240
36
6½J
5½J, 6J, 7J, 7½J
213
610
LABEL
205/55R15RF
92
V
630
240
42
6½J
5½J, 6J, 7J, 7½J
213
610
LABEL
205/55R16
91
H
615
210
36
6½J
5½J, 6J, 7J, 7½J
214
635
LABEL
205/55R16RFT
91
H
615
210
36
6½J
5½J, 6J, 7J, 7½J
215
635
LABEL
205/55R17
91
H
615
210
36
6½J
5½J, 6J, 7J, 7½J
209
659
LABEL
205/60R15
91
H
615
210
36
6J
5½J, 6½J, 7J, 7½J
208
631
LABEL
205/60R16
92
H
630
210
36
6J
5½J, 6½J, 7J, 7½J
209
657
LABEL
205/65R15
94
H
670
210
36
6J
5½J, 6½J, 7J, 7½J
207
652
LABEL
205/65R16
95
H
690
210
36
6J
5½J, 6½J, 7J, 7½J
209
675
LABEL
215/45R18RF
93
V
650
240
42
7J
7½J, 8J
225
652
LABEL
215/45R16RF
90
V
600
240
42
7J
7½J, 8J
211
604
LABEL
215/45R17RF
91
V
615
240
42
7J
7½J, 8J
206
633
LABEL
215/50R
92
V
630
240
36
7J
6j, 6½J, 7½J
217
674
LABEL
215/50R17
91
H
615
210
36
7J
6J, 6½J, 7½J
217
655
LABEL
215/55R16
93
H
650
210
36
7J
6J, 6½, 7½J
226
642
LABEL
215/55R17RF
98
V
750
240
42
7J
6J, 6½J, 7½J
221
674
LABEL
215/60R16
95
H
690
210
36
6½J
6J, 7J, 7½J
221
667
LABEL
215/65R15
96
H
710
210
36
6½J
6J, 7J, 7½J
221
661
LABEL
215/65R16
98
H
750
210
36
6½J
6J, 7J, 7½J
221
686
LABEL
215/65R16RF
102
T
850
190
42
6½J
6J, 7J, 7½J
221
690
LABEL
225/40R18q
92
V
630
240
42
8J
7½J, 8½J ,9J
230
644
LABEL
225/45R17RF
94
V
670
240
42
7½J
7J, 8J, 8½J
225
634
LABEL
225/45R18RF
95
V
690
240
42
7½J
7J, 8J, 8½J
223
662
LABEL
225/50R16RF
96
V
710
240
42
7J
6J, 61/5J, 7½J, 8J
222
640
LABEL
225/50R17RF
98
V
750
240
42
7J
6J, 6½J, 7½J, 8J
221
666
LABEL
225/55R16
95
H
690
210
36
7J
6J, 6½J, 7½J, 8J
230
658
LABEL
225/55R17
97
H
730
210
36
7J
6J, 6½J, 7½J, 8J
228
688
LABEL
225/55R17RF
101
V
825
240
42
7J
6J, 6½J, 7½J, 8J
228
688
LABEL
225/60R16
98
H
750
210
36
6½J
6J, 7J, 7½J, 8J
228
680
LABEL
235/40R18RF
95
V
690
240
42
8½J
8J, 9J, 9½J
237
650
LABEL
235/45R17RF
97
V
730
240
42
8J
7½J, 8J, 8½J, 9J
230
648
LABEL
235/45R18RF
98
V
750
240
42
8J
7½J, 8½J, 9J
236
669
LABEL
235/50R19RF
103
V
875
240
42
7½J
6½J, 7J, 8J, 8½J
237
727
LABEL
235/55R17RF
103
V
875
240
42
7½J
6½J, 7J, 8J, 8½J
240
690
LABEL
235/60R16
100
H
800
210
36
7J
6½J, 7½J, 8J, 8½J
240
688
LABEL
245/40R17RF
95
V
690
240
42
8½J
8, 9J, 9½J
244
632
LABEL
245/40R18RF
97
V
730
240
42
8½J
8J, 9J, 9½J
240
661
LABEL
245/40R19RF
98
V
750
240
42
8½J
8J, 8½J, 9J, 9½J
244
684
LABEL
245/45R17RF
99
V
775
240
42
8J
7½J, 8½J, 9J
243
661
LABEL
245/45R18RF
100
V
800
240
42
8J
7½J, 8½J, 9J
236
684
LABEL
245/45R19RF
102
V
850
240
42
8J
7½J, 8J, 8½J, 9J
241
708
LABEL
245/50R18RF
104
V
900
240
290
7½J
7J, 8J, 8½J
246
710
LABEL
255/40R19RF
100
V
800
240
42
9J
8½J, 9½J, 10J
262
689
LABEL