EU LABEL
Avarage values from all sizes, on this specific Model
OVERVIEW
Designed for commercial light trucks, transporters and vans.Deep treads and straight ribs provide excellent handling in any kind of weather condition. Offer durability thanks to its special compound resistant to wear and cornering safety
more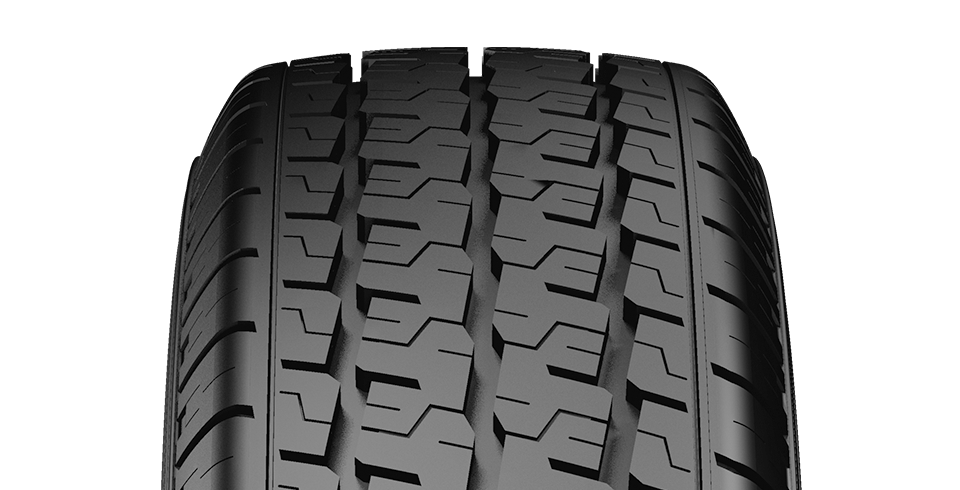 TECHNOLOGY & BENEFITS
HIGH TECH UNDERTREAD CONSTRUCTION

Jointless "0" degree spiral nylon cover and wide steel belts

Benefits

It improves uniformity for smoother ride, durability and provides lower rate of tread wear.

JOINTLESS MONO STRAND BEAD WIRE AND HARD BEAD FILLER

Strengthens the link between tire and rim for a more precise driving experience.

Benefits

Improve lateral stability in high speed cornering and uniformity for smoother ride.
ALL SIZES
FULL POWER / PT825
TIRE SIZE
PR
LOAD INDEX
SPEED SYMBOL
LOAD CAPACITY (kg)
SPEED LIMIT (km/h)
INFLATING PRESSURE (psi)
RIM
INFLATED DIMENSIONS
EU LABEL
2 wheeled maximum load per axle (kg)
4 wheeled maximum load per axle (kg)
RECOM. (INCHES)
PERMITTED (INCHES)
Section Width Min-Max
OUTER DIAMETER (MM)
195R14C
8
106/104
R
1900
3600
170
65
5½J
5J, 6J
198
669
LABEL
195R15C
8
106/104
R
1900
3600
170
65
5½J
5J, 6J
196
691
LABEL
225/70R15C
10
116/114
R
2500
4720
170
80
6 ½ J
6J, 7J
228
697
LABEL
225/70R15C
8
112/110
R
2240
4240
170
65
6½J
6J, 7J
228
697
LABEL