EXPLERO
/ PT411 A/S
OUTSTANDING DRIVING PERFORMANCE IN ALL WEATHER CONDITIONS
Four Seasons
DOES IT FIT YOUR CAR?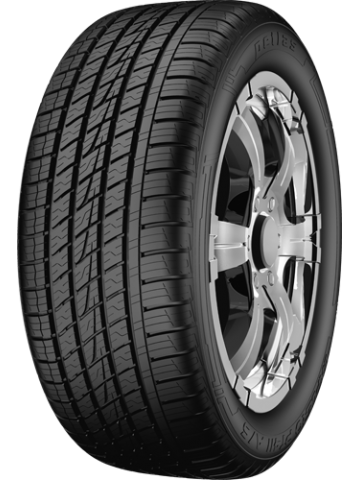 EU LABEL
Avarage values from all sizes, on this specific Model
OVERVIEW
M+S
High performance 4x4-SUV tire offers reliable performance through the year. With its special compound mixture shows great traction performance on any kind of surface. Offers superb comfort and very low levels of noise and vibration
more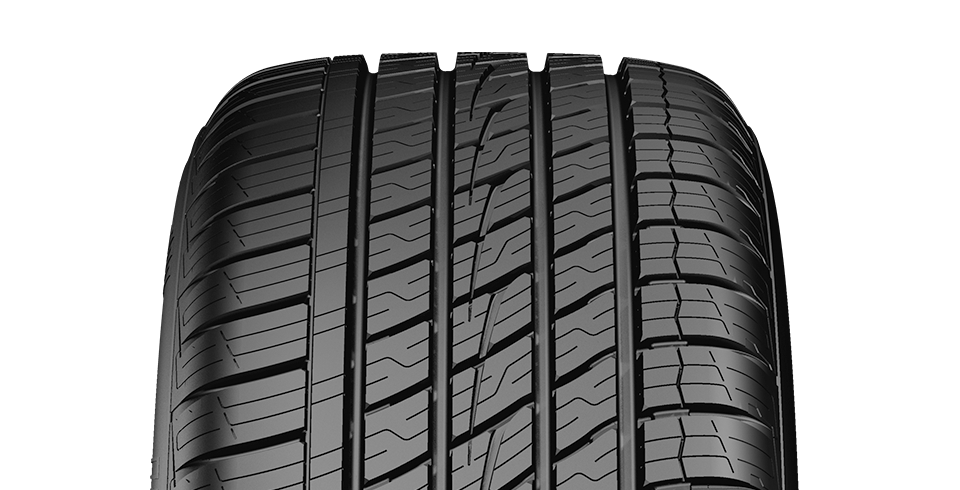 TECHNOLOGY & BENEFITS
HIGH TECH UNDERTREAD CONSTRUCTION

Jointless "0" degree spiral nylon cover and wide steel belts

Benefits

It improves uniformity for smoother ride, durability and tread wear.

JOINTLESS MONO STRAND BEAD WIRE AND HARD BEAD FILLER

Strengthens the link between tire and rim for a more precise driving experience.

Benefits

Improve lateral stability in high speed cornering and uniformity for smoother ride.
ALL SIZES
EXPLERO / PT411 A/S
TIRE SIZE
PR
LOAD INDEX
SPEED SYMBOL
LOAD CAPACITY (kg)
SPEED LIMIT (km/h)
INFLATING PRESSURE (psi)
RIM
INFLATED DIMENSIONS
EU LABEL
2 wheeled maximum load per axle (kg)
4 wheeled maximum load per axle (kg)
RECOM. (INCHES)
PERMITTED (INCHES)
Section Width Min-Max
OUTER DIAMETER (MM)
205/70R15
96
H
710
-
210
36
6J
5J, 5½J, 6½J, 7J
209
674
LABEL
215/60R16
95
H
690
-
210
36
6½J
6J, 7J, 7½J, 8J
222
662
LABEL
215/65R16
98
H
750
-
210
36
6½J
6J, 7J, 7½J
224
689
LABEL
215/65R16RF
102
H
850
-
210
42
6½J
6J, 7J, 7½J
224
689
LABEL
215/65R17
99
H
775
-
210
36
6.5J
6J, 7J, 7.5J
222
712
LABEL
215/70R15
98
H
750
-
210
36
6½J
5½J, 6J, 7J
229
680
LABEL
215/70R16
100
H
800
-
210
36
6½J
5½J, 6J, 7J
229
705
LABEL
225/60R17
130
H
875
-
210
42
6½J
6J, 7J, 7½J, 8J
228
703
LABEL
225/65R17
102
H
850
-
210
36
6.5J
6J, 7J, 7.5J, 8J
230
724
LABEL
225/70R16RF
107
T
975
-
190
42
6½J
6J, 7J, 7½J
234
719
LABEL
235/60R16
100
H
800
-
210
36
7J
6½J, 7½J, 8J, 8½J
241
684
LABEL
235/65R17RF
108
H
1000
-
210
42
7J
6½J, 7½J, 8J, 8½J
240
739
LABEL
235/70R16
106
H
950
-
210
36
7J
6J, 6½J, 7½J, 8J
246
731
LABEL
235/75R15
105
H
925
-
210
36
6½J
6J, 7J, 7½J, 8J
241
728
LABEL
245/65R17RF
111
H
1090
-
210
42
7J
7½J, 8J, 8½J
247
748
LABEL
245/70R16
107
H
975
-
210
36
7J
6½J, 7½J, 8J
248
750
LABEL
255/65R16
109
H
1030
-
210
36
7½J
7J, 8J, 8½J, 9J
264
734
LABEL
255/65R17
110
H
1060
-
210
36
7½J
7J, 8J, 8½J, 9J
263
761
LABEL
255/70R16
111
T
1090
-
190
36
7½J
6½J, 7J, 8J, 8½J
260
764
LABEL
265/65R17
112
H
1120
-
210
36
8J
7½J, 8½J, 9J, 9½J
276
773
LABEL
265/70R16
112
T
1120
-
190
36
8J
7J, 7½J, 8½J, 7½J, 8½J 9J
272
778
LABEL