Petlas tires were in the spotlight at Automechanika Dubai
EVENT & EXHIBITIONS
Petlas tires were in the spotlight at Automechanika Dubai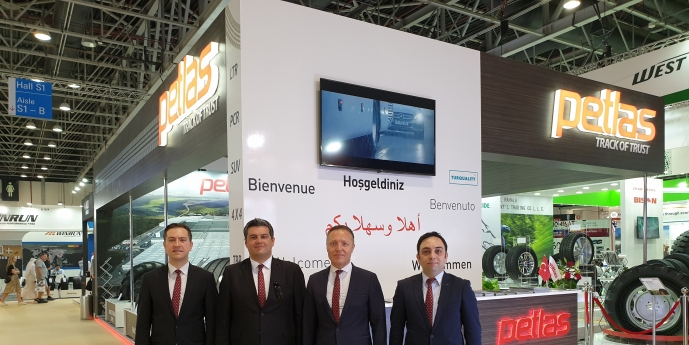 Petlas attended the Dubai issue of Automechanika Exhibitions for the sixth time in a row in this year, since the exhibition has been perceived as an important international platform by the company for a long time.
The 3-day exhibition has been one of the most significant events in automotive aftermarket industry for 17 years now, and it brings together more than 1800 exhibitors from 60 countries with nearly 30 thousand visitors from 146 countries. Due to the location advantages of the host country and city, Automechanika Dubai Exhibition has become a trade hub of not only Middle East countries, but also African countries along with CIS and Asia Pacific markets.
Petlas stand was once again at the center of attention with the scope of the company's product range from passenger cars to light trucks, from agricultural tires to trucks and buses and even to military vehicles.
With the help of numerous meetings with existing and potential customers, Automechanika Exhibition is believed to have proven its importance in promoting Petlas products in MEA, Africa and CIS countries by informing prospecting buyers about their quality and features.