REIFEN 2016-ESSEN / GERMANY
EVENT & EXHIBITIONS
Reifen 2016 Essen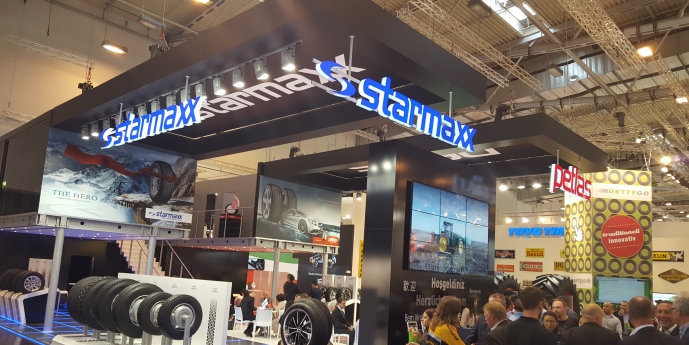 The Reifen 2016 exhibition was hold in Essen/Germany between 24-27 May 2016. Petlas Tyre Corporation presented its wide range of tires from PCR, LVR, TBR, AG, OTR/IND and one military aircraft tire line as both PETLAS and STARMAXX brands.
Petlas Tyre Corparation launched its first increased flexion (IF) agricultural tyre at this globally reputable platform. And IF tyre attracthed intensive attention visitors of the exhibition.
As Petlas Tyre Corp., we highly appreciate all of our visitors' attention, and we would be glad to welcome you in the upcoming fairs as well.