AGRITECHNICA 2015 HANOVER / GERMANY
EVENT & EXHIBITIONS
AGRITECHNICA 2015 HANOVER / GERMANY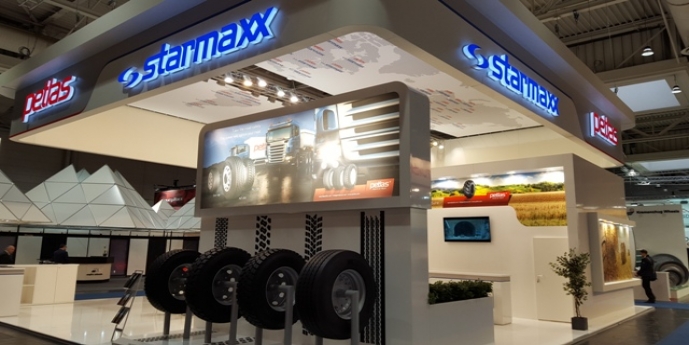 THANKS FOR VISITING US AT AGRITECHNICA 2015
Agritechnica 2015 exhibition attracted 450.000 visitors including 104.000 international visitors came from 124 countries. As Petlas Tyre Corp. we had a strong presence in Hall 3 with our 162sqm booth that contributed our quality image. Via Agritechnica, we had the opportunity to introduce our new production, large volume sizes such as 710/70R38, 710/70R42, 650/65R42, 800/70R38, and agro-industrial sizes such as 460/70R24, 405/70R20. Our expanding product range would surely serve our global partners to a greater extent.
We would like to take this opportunity to thank all of our business partners, and guests for visiting our booth and taking part in this great event. Inputs from discussions with our business partners, and feedbacks from the end-users are indeed inspiring. We hope that your visit to our stand was enjoyable, and informative.
Agritechnica that is world's leading exhibition for agricultural machinery and equipment will be held again at November 12 to 18, 2017.