Latin American & Caribbean Tyre Expo 2015 - PANAMA
EVENT & EXHIBITIONS
Latin American & Caribbean Tyre Expo 2015 - PANAMA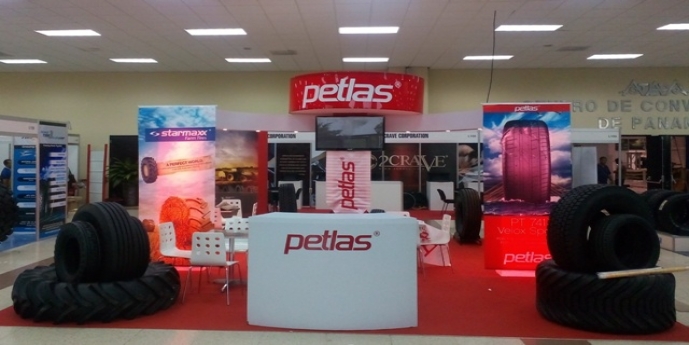 "Latin American & Caribbean Tyre Expo" has become the premier tire and related products show in Latin America and the Caribbean.
Latin American & Caribbean Tyre Expo was visited by more than 4.000 tire dealers from over 41 countries. Petlas Tire Corporation took place in this organization with 230 exhibitors participated from all over the world. The Expo was a resounding success for all exhibitors and visiting tire dealers.
Petlas Tire Corporation participated in Latin American&Caribbean Tyre Expo / PANAMA during the dates of 16-18 July 27 2016 at Atlapa Convention Center.

Petlas and Starmaxx brand PCR, SUV, LTR, LTR, AGRI, OTR tires were exhibited at the exhibition. Specially new designed SUV patterns were EXPLERO A/T PT421, INCURRO A/T ST440 and TBR patterns were RC700, DC700 in the limelight.